Bienvenidos a Ca'n Punyetes
En una calle peatonal del casco viejo del puerto de Alcudia, a escasos metros del club náutico y de la bahía de Alcudia, encontramos CA'N PUNYETES de VICTOR y PACO. Instalado en los bajos de un edificio de 80 años de antigüedad, propiedad de la familia Bennásar Siquier. En los años 50 albergaba un taller de construcción naval familiar bajo la dirección del Mestre de Axa Don Pedro Bennásar.
Tras el traslado del astillero, se transformó en locales comerciales independientes, siendo ocupados por diferentes negocios dedicados a distintas actividades: Taller mecánico Barbería, taller de Pintura Artística y Almacén de maquinas recreativas. A finales de los años 70 y aprovechando el Boom del sector turístico, fueron reemplazados por comercios de hostelería, por ellos pasaron, por ejemplo: Pub Jaque Mate, Pub Mentita, Bar Benjamín, Pub Celeste, Bar Nuevo Club Balear "Pino" y Bar Ca'n Punyetes a finales de los años 80.
En 1995, tras 15 años de recorrido, trabajando y adquiriendo experiencia en diferentes establecimientos de restauración, Víctor y Paco se hacen cargo de la dirección de Ca'n Punyetes, para ofrecer con ilusión y profesionalidad servicio de bar y cocina a este pueblo de Alcudia y la isla en general, que con tanta gratitud y cordialidad nos acoge desde hace 40 años.
Desde entonces hasta el día de hoy, han pasado 25 años en los que hemos ido creciendo, desde aquel pequeño local a lo que es hoy día, el restaurante CA'N PUNYETES. Gracias a ustedes, a su fidelidad, a su comprensión, a su paciencia y, gracias también a nuestra longeva y leal plantilla (compañeros, amigos).
Nuestro compromiso siempre ha sido la dedicación, constancia, calidad, una cocina sencilla con gran variedad de platos y sin grandes pretensiones, de elaboración totalmente propia, mediterránea y andaluza (como nuestros orígenes), unido siempre a un buen servicio, rapidez y amabilidad.
¡OS ESPERAMOS!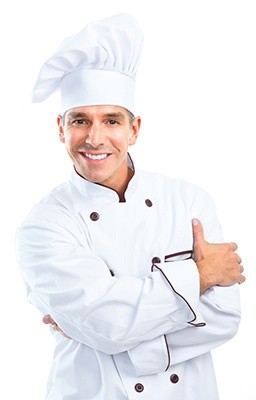 Creating flavor combinations that bring cooks and our restaurant guests pleasure is my job and I love it."
GALERÍA
Conoce Ca'n Punyetes
"I watch cooking change the cook, just as it transforms the food."

Haddon Hall is beautiful and I have been fortunate to have been able to visit it twice in the past 3 years. I am a direct decendant of Richard De Vernon. My ancestors migrated to America in 1682 and settled in Virginia.

Take care of the old homestead. I hope to return with my family to see it again before too long.
"Good painting is like good cooking - it can be tasted, but not explained."

Out of all the place I have visited in the world, I have found Haddon to be the most beautiful and delightful. The delicious scones in Haddon's restaurant are the best I have had anywhere. The grounds are so magical I can almost imagine the days when my ancestors rode across them, armor and swords clanking and horses everywhere, as they rode off to fight wherever needed. Haddon has managed to give a magnificent glimpse into the past while still retaining all its charm. Thank you for such a delight.
"Great cooking favors the prepared hands."

A delightful and informative visit. Gardens beautiful even in the rain! Very helpful staff.
"For me, cooking is an expression of the land where you are and the culture of that place.l"

A visit to Haddon Hall is like a pilgrimage for me. There is something unique here, and each moment is treasured and held, until the next visit. Thank you for looking after a very beautiful place.
"Whatever you dream of, there will be fulfillment."











—

LAILAH GIFTY AKITA

For me, cooking is an expression of the land where you are and the culture of that place.
Opening Times
| | | |
| --- | --- | --- |
| Week days | | 9.00 – 18:00 |
| Saturday | | 10.00 – 17:00 |
| Sunday | | Closed |
Book your table for lunch or dinner.
+39 059 223912